Message to Our Partners
There are many new and exciting things happening at your bank!
When we purchased the bank January 3rd, 2014, after over 134 years of successful operation, we embarked on the next chapter of The Buckeye State Bank. Having survived the Great Depression, the Great Recession and everything in between, we now look to expanding the bank.
Contact Information
Email: [email protected]
Phone: 614-796-4747 or 844-225-9265
Our ticker symbol is BKYT.
For transfers and account information, please contact Continental Stock Transfer:
Phone: 212-845-3299
Website: http://www.continentalstock.com
Meet our Board of Directors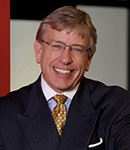 Steven Haxton
Chairman of the Board, BSB & BSBi
Steve Haxton CPA has over 30 years of financial services experience. During his career, he has served in executive roles, including President of Financial Intermediary Group, a subsidiary of ING; Executive Vice President for US Sale, Aetna Financial, and President of Nationwide Financial Intermediaries, Inc., a subsidiary of Nationwide. Currently, he is the President and owner of JHB Ltd. an actuarial, consulting and benefit administration firm. Steve and his family reside in Powell Ohio.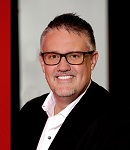 Shawn Keller
CEO, President, Director and Co-Founder, BSB & BSBi
Shawn serves as President and Chief Executive Officer of the Bank. He has 30 years of banking experience, with over 25 years in executive management, focused in the management of asset quality, revenue growth and payment technology. Prior to co-founding Buckeye State Bank with Stanley Jackson and Phil Kinley, Shawn served as president and chief executive officer of The Ohio State Bank, leading the turnaround effort at the organization. Prior to that, he served as area president and chief lending officer for Commercial Savings Bank, which at that time was a $294 million community bank. He also worked as vice president of business banking with Bank One, NA which was acquired by Chase Bank. He received his B.A. in economics from The University of Akron, his MBA from Ashland University and is a graduate of the Southwest Graduate School of Banking at Southern Methodist University in Dallas, Texas. Shawn and his family reside in Dublin, Ohio.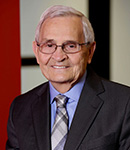 George Bavelis
Director, BSB & BSBi
George is President of Pella Company, a real estate investment management company organized in 1973 and based in Columbus, Ohio. In addition to various other real estate businesses, George has previously served on the Board of Directors for three other community banks during his career, as well as serving as a Board member for Precision Auto Care, a NASDAQ listed company during his tenure. George and his wife, Gia, live in Columbus, Ohio.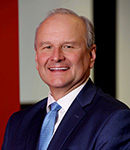 James A. Frazier
Director, BSB & BSBi
Jim is the founder and a partner of Frazier Financial Advisors, LLC, a comprehensive wealth management firm based in Upper Arlington, Ohio. In his role, Jim advises businesses and individuals. Jim has an accounting degree from The Ohio State University. Jim also has a Masters of Taxation degree from Capital University and is a CPA and Certified Financial Planner. He and his wife Cheryl reside in Powell, Ohio.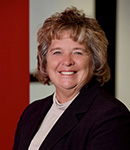 Kathy J. Kolich
Director, BSB & BSBi
Kathy is a licensed attorney in Ohio and Pennsylvania with expertise in energy and corporate law, and is also a CPA. Kathy has more than 30 years in the utility industry, where she spent most of her career as either in-house counsel or a member of management at FirstEnergy Corp. Having retired from FirstEnergy, she opened her own firm and is now in private practice through Kolich & Associates, LLC. Kathy received both her Bachelor of Science and Juris Doctorate degrees from The Ohio State University, graduating summa cum laude in accounting. Kathy is an active member of the OSU alumni marching band, The Ohio State University Alumni Association, and the Ohio and Pennsylvania Bar Associations. Kathy resides in Green, Ohio and has a grown son who lives in Columbus, Ohio.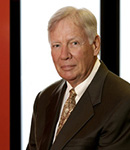 Michael Reidelbach
Director, BSB & BSBi
Michael Reidelbach is a philanthropist and founder of several organizations, including American Health Holding, Inc., MJR Enterprises, Inc., and Buckeye State Bank.
As an Engineering graduate of the Ohio State University, Mr. Reidelbach began his career at Corning Incorporated in upstate New York where he obtained his MBA from Syracuse University. After working his way up through various roles and disciplines with Corning he moved back to the Columbus, OH area where he held several leadership roles and eventually co-founded American Health Holding, Inc.; After retiring from his traditional career, Mr. Reidelbach went on to co-found a charter school, bank and non-profit. Mr. Reidelbach currently serves on the Executive Board of Directors for Buckeye State Bank, an Ohio community bank; Franklinton Rising, which works to improve the lives of the Franklinton (OH) community through skilled learning objectives; and Treasurer/Board Member of Freshwater Church VI. Mr. Reidelbach enjoys spending time on his Ohio farm and home in the USVI with his wife, Linda, and Samson and Bella, their Australian Shepherds.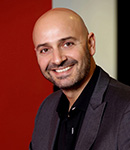 Zenios Zenios
Director, BSB & BSBi
Zenios is the owner & CEO of 3 Pillar Homes, a custom home builder in central Ohio, founded in 1998. Zenios is also a developer and real estate investor. He has a B.S. in Civil Engineering from The Ohio State University and an MBA from Franklin University. Zenios has served on the board and later as president of the Building Industry Association of Central Ohio in 2010. Zenios has received the 40 Under 40 award from Columbus Business First, and 3 Pillar Homes is a multiple recipient of their Fast 50 award. Zenios lives in Powell with his wife and two sons.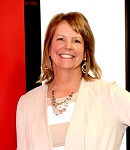 Pamela J. Kirk
Director, BSB & BSBi
Pam is a licensed real estate agent with RE/MAX Premier Choice. She has been selling residential real estate with her husband, Jon, for the last 26 years. She received her Business Degree in Accounting from Ohio University. Prior to real estate Pam worked in the audit department of a major accounting firm then as CFO for an international design firm. Pam has served on numerous boards at her golf club and other community organizations. She is a member of the 25 Million Dollar club and an accredited stager.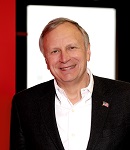 Richard Berthy
Director, BSB & BSBi
Rich is a founder of several businesses. Most recently he founded Foreside Financial Group, LLC, now ACA Group, a technology enabled financial services firm providing regulatory compliance services to the industry. He is also an active investor and philanthropist.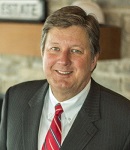 Steve Wathen
Director, BSB & BSBi
Steve Wathen is founder and CEO of Equity, a full service commercial real estate company headquartered in Hilliard, Ohio. Wathen started the company in 1987, and now has 9 offices in 5 states offering commercial real estate brokerage, property management, asset management, construction, development and program management. He is also co-founder of Equity Velocity Funds, a commercial real estate investment fund management company.
Steve is also co-founder and Chairman of 3 not-for-profits; Youth Aviation Adventure, Franklinton Rising and Summit Outdoors. He is also chairman of the Gainesville Council on Aging and serves on the advisory boards of Pregnancy Decision Health Centers and the Simon Kenton Council of the Boy Scouts of America.
Steve graduated from Ohio State University in 1981 with a BS in Business Administration. His interests include flying, scuba, sailing, woodworking and anything outdoors. He is married and has two adult sons and five grandchildren.
Steps along our Journey:
An innovative, interactive, informational website has been established
Entirely new systems throughout the bank have been put in place – from how we lend to the deposits we offer to how we transact
We offer a variety of competitive products that benefit both the client and the bank, such as our Kasasa Cash® checking account
A competitive, dynamic mortgage program has been established to help homeowners.
Business lending has been expanded with SBA and other beneficial governmental lending programs to assist business owners in meeting their goals
A new Rewards Credit Card program has been created and currently offers a 0.00% intro rate*
We also offer a Merchant Services program that helps to reduce costs of Visa/MasterCard transactions for our business clients (we even offer a mobile point-of-sale product!)
Easy-to-use mobile deposit, and online account opening for our clients – allowing them to bank with BSB anywhere, anytime with their smart phone!
Established our Home Office in Powell, Ohio in 2018 and became Powell's fastest growing bank in 2019
We encourage all of our Shareholders to give us the opportunity to earn your business. This does a couple things:
You can experience first-hand how YOUR BANK conducts business,
You will receive shareholder benefits that will save you money, and
You will be paying YOURSELF , so ...
BANK WITH THE BANK THAT YOU OWN – BANK WITH BSB !
If you or someone you know has an interest in purchasing shares of BSB, please contact us or email us at [email protected] .
Your management team and the Board of Directors, whom you have entrusted with your financial commitment, realize your investment is more than money — this is a relationship that you are placing your trust in. We hold that in the highest regard.
Please stop in to see me or any of our banking team. We would enjoy catching up over a cup of coffee!
Sincerely,
Steven A. Haxton, Chairman
Shawn P. Keller, President and CEO